Wood carving classes
Wood Carving Classes have been held in The Old Primary School in Walton, Somerset since 1999.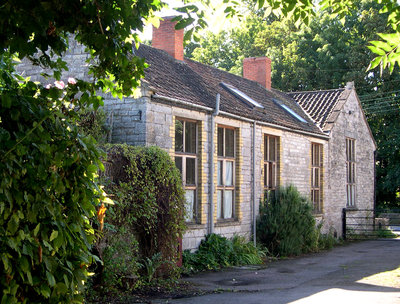 Founded in 1998 by Sculptor Anthony Griffiths (BA Hons), Anthony taught woodcarving here until July 2017 and is continuing to teach in Pembrokeshire at the The Carving Room. Charlie Oldham is carrying on running the popular courses at the old school in Walton.

All are welcome to join woodcarving classes whether you are a complete beginner or you have some previous experience.
The Old Primary School has tall windows giving lots of natural light. Wood burning stoves keep it cosy in winter and solid stone walls ensure coolness in the summer.
Please phone Charlie on 01458 445794 or 07896 818631 to express your interest.
Some examples of the excellent work by sudents can be seen in the gallery below.
Classes run over 10 weeks starting in January, April and September.
Each class is two hours long plus a tea break and are held on Tuesdays (morning, afternoon or evening), Wednesdays (morning, afternoon or evening) and Thursdays (mornings only).
The next start date is September 27th, 28th and 29th and runs up to December 6th, 7th and 8th. There will be one week break week for Somerset schools' half term week, which falls on 25th, 26th and 27th October. The cost for a term is £190
Gift vouchers are available if you would like to buy a course for a loved one. Just call or drop us an email.
You can book a class with our online form by clicking the button below.
Classes are limited to 10 people per class so that there is plenty of time for one-to-one tuition. Benches are available of different heights to suit a range of tall and short carvers.
All tools are provided. Bring in your own piece of wood or choose from various shapes and types of wood that Charlie has available for purchase on site.

Choose from:
Tuesday morning, afternoon, or evening;
Wednesday morning, afternoon, or evening;
or Thursday morning

Each class is 2 hours long plus a 15 minute tea/coffee break.

The studio workshops

The fully equipped studios are former classrooms, with excellent light and space and have good facilities for wood carving within a safe working environment.

The wood carving class
Animals, figures, abstract forms, plants and flowers have all been carved on these popular courses - which started over fifteen years ago here at the old primary school in Walton. Our aim is to complete a wood carving, either in the round or in relief from a flat plank. Advice is given to all newcomers on all aspects of getting started in woodcarving and on specifics such as how to sharpen your tools. We also look at the different makes and types of carving tools on the market and help you choose which ones you may need if you wish to continue carving at home. Class numbers are up to ten people. These classes have become popular with many people returning, so please book in advance.

Tools

We have an extensive range of hand tools for your use. These include mallets, chisels, gouges and hand saws. The work benches have been designed to hold securely and safely almost any type of carving.

Materials & Inspiration

There is a good source of reference books and photos to inspire ideas. Clay and plasticine are provided for creating models for your wood carving. There is a good range of wood available - hard, soft and fine grains. Wood is priced separately and includes seasoned and unseasoned woods.

Tea, coffee or herbal drinks.

The tea break is a chance to relax and chat with other students and Charlie.