Wood carving classes
Wood Carving Classes have been held in The Old Primary School in Walton, Somerset since 1999.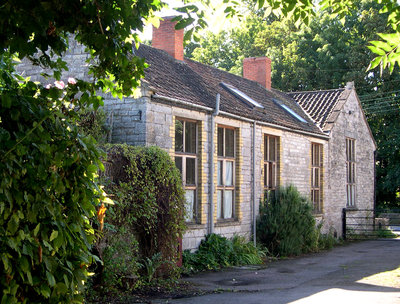 The workshop facilities have been developed and improved over the years, helping to create the perfect venue for wood carving. The old school continues to be a place of inspiration and learning.
Founded in 1998 by Sculptor Anthony Griffiths (BA Hons), Anthony taught woodcarving here until July 2017 and is continuing to teach in Pembrokeshire at the The Carving Room. The good news his friend Charlie Oldham, a master craftsman, is carrying on running the popular 10 week courses at the old school in Walton.

Please phone Charlie on 01458 445794 or 01373 300152 to express your interest.
Some examples of the excellent work by sudents can be seen in the gallery below.
These courses are suitable for beginners and carvers at all levels. You will be encouraged to learn the basic carving techniques if you are just starting, or some new skills if you already have some experience. To progress it is good to learn the basic language of sculpture - composition, form, volume, space and shape. There will be ample opportunities for you to develop in these areas.

The studio workshops

The fully equipped studios are former classrooms, with excellent light and space and have good facilities for wood carving within a safe working environment.

The wood carving class
Animals, figures, abstract forms, plants and flowers have all been carved on these popular courses - which started just over ten years ago here at the old primary school in Walton. Our aim is to complete a wood carving, either in the round or in relief from a flat plank. Towards the end of each term there is a talk for all newcomers on how to sharpen their tools. We also look at the different makes and types of carving tools on the market and help you choose which ones you may need if you wish to continue carving at home. Class numbers are up to ten people. These classes have become popular with many people returning, so please book in advance.

Tools

We have an extensive range of hand tools for your use. These include mallets, chisels, gouges and hand saws. The work benches have been designed to hold securely and safely almost any type of carving.

Materials & Inspiration

There is a good source of reference books and photos to inspire ideas. Clay and plasticine are provided for creating models for your wood carving. There is a good range of wood available - hard, soft and fine grains. Wood is priced separately and includes seasoned and unseasoned woods. Tea break

Tea, coffee or herbal drinks.

Courses will include advice on sharpening tools and buying gouges. The tea break is a chance to relax and chat with other students and Charlie.