Wood carving classes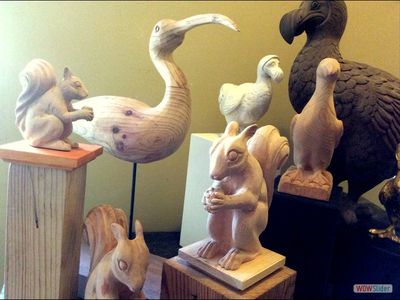 The Old Primary School in Walton has been a wood carving studio since 1998. Founded by sculptor Anthony Griffiths the workshop facilities have been developed and improved over the years, helping to create the perfect venue for wood carving. The old school continues to be a place of inspiration and learning and is now run by Charlie Oldham.
The fully equipped studios have excellent light and space and good facilities for wood carving within a safe working environment.
Classes run over 10 weeks starting in January, April and September.
Each class is two hours long plus a tea break and are held on Tuesdays (morning, afternoon or evening), Wednesdays (morning, afternoon or evening) and Thursdays (mornings only).
The next start date is September 28th, 29th and 30th and runs up to the 7th, 8th and 9th of December. The cost for a term is £185.
You can book a class with our online form by clicking the button below.

Some examples of the excellent work by sudents can be seen in the gallery below.